Founded in 2018, on the principles of delivering our clients what we say we are going to do, when we are going to do it, while most importantly continuing to make your family comfortable, safe, and secure in your home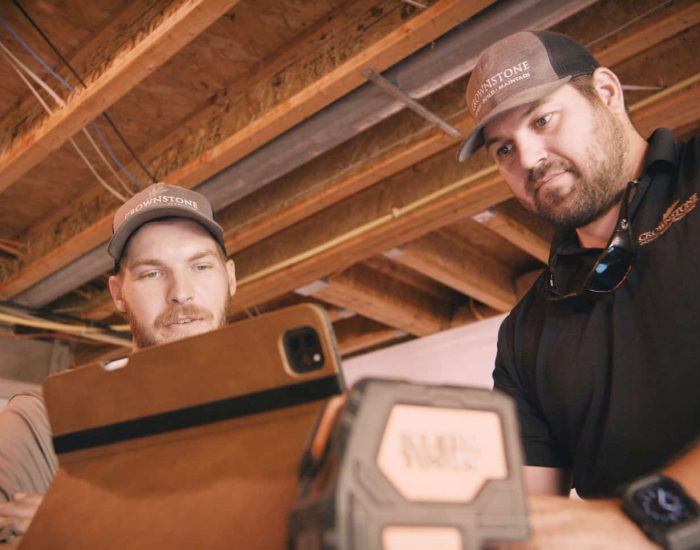 Serving the Southern Maryland Area
Founders Kyle Cleary and Chris Ridgeway met at a young age through their parents' friendship. At different stages, they both worked for Kyle's grandfather's custom home-building company. After many years of running parallel paths, Kyle and Chris decided to combine forces, in creating the Crownstone name.
The name Crownstone came from actual "crown stones" which are hand-carved English limestone markers that were placed in 1766 along the Mason-Dixon line marking the designation between Maryland and Pennsylvania, with the Calvert family coat of arms on the Maryland side and the Penn family coat of arms on the Pennsylvania side. Pursuant to these "crown stones", we looked to connect our two families in a solid traditional foundation that outlined a new generation of contracting.
We intentionally included Design-Build-Maintain in our name because we want to guide your family through those stages of your remodeling process. We are the one of a few NAHB Certified Aging in Place specialists in Southern Maryland, we did this in order to help your home grow to support your family's growth in parallel with your growth. Additionally, weve found that without instruction on proper maintenance on your home and a process to do it, your family can be faced with much more expensive repairs. Ask us about our Maintenance Plans for your home!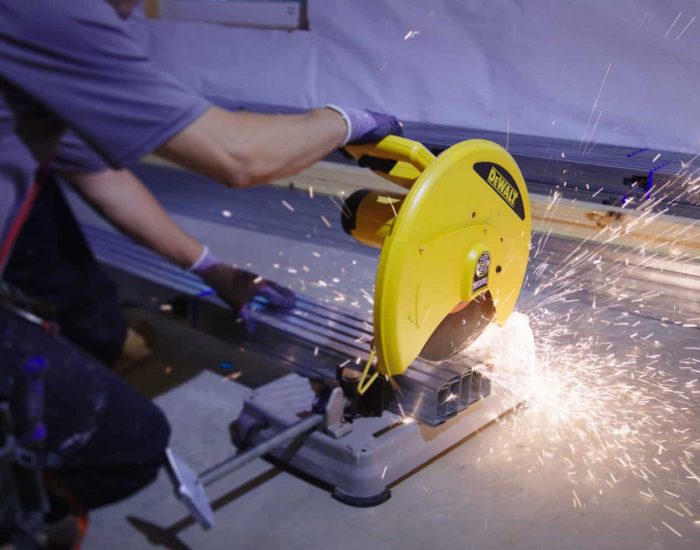 As co-founder of Crownstone, Chris leads through his outgoing personality and desire to make Crownstone a company that people want to work with and a place where people want to work. Starting as a carpenter's helper at a young age working for Kyle's father, Chris quickly realized he loved how construction worked and how rewarding it was to see progress of a home being constructed. Continuing with that construction passion, Chris pursued and received a Bachelor's of Civil Engineering with a concentration in Construction Management from Catholic University. Throughout college and years following he worked for Whiting-Turner, a nationwide general contractor, learning and developing his commercial construction practices and processes. After 4 years at Whiting-Turner, Chris received an opportunity to work at a quickly growing young brand that wanted to expand its retail footprint, Under Armour. Working for a homegrown Maryland brand, that exemplified itself on a team mentality was extremely inspirational and developmental for Chris' management style. This growth continued after working for a mid size quickly growing construction company in South Florida, and later as a lead project manager for a large construction company in DC.
After many years, of running Crownstone on nights and weekends with Kyle's help; Chris left his corporate day job and focused full time on Crownstone. Since then Crownstone has tripled in size, all while continuing to make it a team customers, employees, and business partners want to be a part of.
Born into a multi-generational family of builders, Kyle naturally has the mind and hands of a craftsman carpenter. Throughout his teenage years of working for his father and grandfather's custom home building company Kyle quickly learned what it meant to build a custom home and what that meant to the customers. After high school, Kyle continued to Coastal Carolina to develop his business skills, continuing to work with his father over breaks. While working on various custom homes and remodels, Kyle realized where is passion was and started his own remodeling company with his father. Kyle's company grew quickly majorly through word of mouth which speaks to the craftsmanship of the work Kyle performs. Throughout this sustained growth Kyle was still able to build his own home from the ground up! Kyle's loyalty, dedication, and craftsmanship has been and continues to be essential in growing the business from a small partnership to where we are now!
Kyle and Chris create the perfect balance of skills and personalities, all within the passion of creating exceptional homes for our customers and making Crownstone a team people want to be with!
Jose is one of our Site leads. His specialties are drywall installation, carpentry, and professional finishing. Behind 20 years of experience, He has spent this year investing in the promise and growth of this company and he is truly proud to be a part of the Crownstone family.
Zach is one of our Carpenter Apprentices here at Crownstone. Zach graduated Patuxent High School in 2021 where he played several sports including baseball, football and lacrosse. After graduation Zach started working for his friend's family home improvement business. Between his time working there and joining Crownstone; Zach went out to Dutch Harbor Alaska to do commercial fishing. Zach brings his team mentality and hard-working nature to our team here at Crownstone!